Special Educational Needs/Learning Support
The aim of the faculty is to support and encourage pupils to feel positively about themselves and their learning, enabling them to achieve their potential whilst becoming independent learners.
Welcome to our SEND page where we explain the variety of ways in which Bingley Grammar is able to support SEND students to reach their full potential.
The underlying ethos of Bingley Grammar School is one of inclusion. All students have full access to the curriculum in all Key Stages.
Pupils' special needs are met in accordance with the principles and procedures laid down in the SEND Code of Practice. These needs are initially identified during liaison meetings with our feeder schools and transitional programmes are held in the summer term. Assessments take place in September, and thereafter monitoring of provision and progress occurs throughout a student's school career.
For those students with more specific special education needs our Achievement Centre helps to build the bridges to learning. The school's SEND policy is at the heart of strategic planning and development. The school believes in the principles of entitlement and inclusion and therefore wants all pupils to engage in a full curriculum. The Achievement Centre offers a wide variety of provision to pupils. Those with specific learning difficulties are offered individual or small group withdrawal from low priority subjects, for literacy, numeracy and speech and language. Other pupils are offered in-class support or a combination of both withdrawal and support in-class.
As Bingley Grammar School continues to develop in many areas, curriculum development will always take SEND into consideration. With many years' experience behind it, our reputation for provision for SEND pupils is well established. But the school is not content to rest on its laurels and will always strive to build on its success.
Discrimination
Bingley Grammar School has an Equality Policy and Objectives thus ensuring every student is provided with equal opportunity to access all aspects of our curriculum.
Access
Bingley Grammar School is a complex site with some original buildings dating back to 1529. The site can be accessed through a number of entrances although there is restricted access to some areas.
We recognise there is always opportunity for improvement and welcome suggestions on how we could improve our accessibility to all. If you have any suggestions please contact Mrs S Spencer, Business Manager.
Please visit our policy page for our Accessibility Plan.
If your child has an SEND difficulty/disability and you would like to know more about what we offer at Bingley Grammar School contact us on 01274 807700 or e-mail us at learning.support@bingleygrammar.org
Learning Support information
Our Policies
Special Educational Needs_ Information_ 23-24
Special Educational Needs Policy
Social, Communication, Interaction and Learning (SCIL) Team - SEND Specialist Support
SCIL Team information for parents and carers >>
Key Contact
Mrs Paula Robinson
Assistant Headteacher - Inclusion & Special Educational Needs
Co-ordinator (KS4 SENCO)
paula.robinson@bingleygrammar.org
Miss Sophie Wilkinson
KS3 SENCO
sophie.wilkinson@bingleygrammar.org
Annual SEND Parent/Carer Survey 2023
Special Educational Needs and/or Disability (SEND) Parent/Carer voice is important and the Parent Carer Forum for Bradford and Airedale have designed the 2023 Annual Parent Carer Survey with input from parents/carers and support groups.
They want to know about your experiences of support for your children with SEND throughout the Bradford District. They would be really grateful if you could take 10 minutes to complete the survey anonymously. The findings from the survey will be shared with health, education and social care partners to help develop, prioritise and shape better SEND services for our families.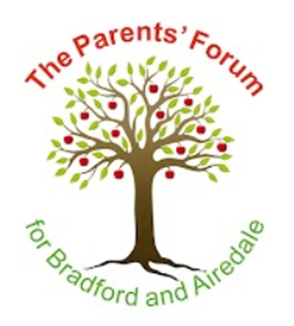 BPTAA Award
The school is working towards, the BPTAA (Best Practice in Teaching Assistant Award) This is a great opportunity for us to evaluate some of our systems, processes and procedures and ensures that the ongoing hard work of the Teaching Assistant a is aligned with positive pupil outcomes. This will also ensure that we continue to develop and support our Learning Support Assistants to reach their full potential.
As a stakeholder, we may require your input from time to time. This may be in the form of feedbaack or suggestions for improvement.
If you would like to know more about the award please see the web address below:
https://www.awardplace.co.uk/award/bptaa
Thank you for your ongoing support & commitment to our school.