Current Vacancies
Exam Invigilator
This role will be offered on a casual basis and there is no obligation on the school to
provide work or on yourself to accept any work offered.
This role is paid at the basic rate of £10.79 per hour, plus holiday pay at the rate of £1.29 per hour.
The prime objective of the post is to provide support to the Examinations team during the
examination process, ensuring the fair and proper conduct of examinations in accordance
with examination board regulations, in an environment that enables students to perform at
their best and/or providing reading/scribing support to identified students with specific
learning needs.

The role and responsibilities include:
Assisting with setting up the examination room by laying out stationery, equipment and examination papers in accordance with specified procedures and ensuring the room layout is conducive to examination conditions and minimise distractions
Checking attendance during examinations and recording details of late arrivals and early leavers
Distributing and collecting examination papers/scripts/materials from candidates in accordance with examination procedures
Supervising the entry and exit of candidates to and from the examination room; directing them to their seats and ensuring that candidates leave venues in an orderly and quiet manner and do not remove equipment or stationery without authorisation
Invigilating during examinations, ensuring candidates do not talk once inside the examination venue and dealing with queries raised by candidates, closely following and enforcing exam procedures and regulations
Remaining vigilant during the examination, in order to prevent any cheating or malpractices, reporting any malpractices or problems to the Examinations Officer
Reading or Scribing for students with additional needs (educational/physical/medical), as directed by the Examinations Officer (as appropriate)
Escorting candidates from venues during the examinations as required and supervising candidates while outside examination venues
Dealing sensitively with candidates who have special arrangements
Familiarising and adhering to the Instructions for the Conduct of Examinations issued by the Joint Council for General Qualifications Being available to work flexibly in ensuring that examination processes are completed at the end of each examination
The successful candidates will be able to demonstrate:
A good sense of humour, enthusiasm and a positive attitude
Recent and relevant experience of working with young people
The ability to work well both individually and as part of a team
Good literacy and numeracy skills
Excellent interpersonal and communication skills
Please note CVs will not be accepted
Our school is committed to safeguarding and promoting the welfare of children and young people and expects all staff to share this commitment. You will be required to undertake an enhanced DBS check
Cover Cleaners - Bulloughs Cleaning Services
Role information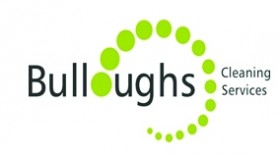 2nd year 6thForm students required to work as Cover Cleaners at this school. £9.50 per hours, 3pm to 6pm, weekly pay.
Immediate start. DBS will be paid for by Bulloughs.
Free Uniform.
Please email or send text message and we'll give you a call back.
Jane – j.donlan@bullough.co.uk or 07960 408343
Paula- p.kennedy@bullough.co.uk or 07593 450191
Experienced cleaners required to work at this school.
£9.50 per hour, 15/16 hours per week, 3pm to 6pm, weekly pay.
Immediate start. DBS will be paid for by Bulloughs.
Free Uniform.
Please email or send text message and we'll give you a call back.
Jane – j.donlan@bullough.co.uk or 07960 408343
Paula- p.kennedy@bullough.co.uk or 07593 450191