Our Pastoral Team
Mr Atkinson - Deputy Headteacher and Safeguarding Lead
Email: matthew.atkinson@bingleygrammar.org
My role at BGS has developed from the Head of Drama and teaching Dance, to now leading on safeguarding and behaviour here at Bingley Grammar School. In between this I have also had responsibility for the Creative and Performing Arts, SEND and Pupil Premium and it is these varied experiences that I bring to the role.
With regards me personally, I was inspired to be a teacher by mum, who worked in the local area within primary education and my Head of Sixth at Intake High School (Now West Leeds Academy) who gave me the very best pastoral support anyone could offer. These two role models showed me how it is done! I have also learned from the many staff I have worked with while teaching. All these staff have taught me you need to look after the 'small stuff' to ensure the 'big stuff' happens and it takes preparation for this to happen.
So if you are struggling my message is to talk about it with someone whether that be a friend, family or teacher, they will then help you find ways to solve or improve how you are feeling. The more people this is then shared with the better, as people then understand what is making you react in certain ways and in turn help you find ways to solve it. Solving it won't always happen overnight, it will take time and being patient is key, something I wish I had learned earlier in life.
Robin Ward - Deputy Safeguarding Lead
Email: robin.ward@bingleygrammar.org
I graduated from The University of Sheffield with a degree in Geography in 1997 and then embarked on a number of different roles including working in France in the tourism industry and transport planning here in the UK.
I started at Bingley Grammar School in 2004 as a Geography teacher and this still makes up a significant amount of my time in school teaching KS3, GCSE and A-Levels. Through this role I have been lucky enough to work with many inspirational teachers and young people and travel the world on school trips to places such as Tanzania, Italy and Bradford.
Since 2005 I have also been part of the student support team, firstly as an Assistant Head of House, then as a Head of Year and currently as Deputy Designated Safeguarding Lead. Throughout this time I have supported many young people and their families face some of the challenges that act as a barrier to getting the most out of school and realising their full potential.
My message to you is that education is your passport to the rest of your life.
Robert Booth - Assistant Associate Headteacher for Year 7, Year 8 & Year 9
Email: robert.booth@bingleygrammar.org
Graduating from the University of Manchester with a degree in Politics & History in 1997, I initially pursued a career in business finance but decided to change in 2002. This led me to spend over a year teaching in Prague where I not only benefited from a wonderful life experience but gained a real insight into teaching. I had classes ranging from secondary school students to adults across the city and after having lived there for 15 months I began a PGCE at the School of Education at Leeds University.
My first teaching job began at Temple Moor High School in Leeds in 2005. I taught History to all year groups and after two years was able to introduce an A level in Government & Politics. During my time at Temple Moor I was able to accumulate significant leadership experience fairly quickly including coordinating Citizenship & PSHE for the whole school, leading the history department and then becoming Leader of the Humanities Faculty at the school.
After 6 successful years at Temple Moor I began the next phase of my career at Bingley Grammar School by becoming the Director of the Humanities Faculty. I have also been involved in whole school teaching & learning and supporting teacher training. I am now Associate Assistant Headteacher with responsibility for Character & Culture across Key Stage 3. This includes a number of areas such as monitoring behaviour alongside academic achievement. I have also completed a Masters Degree in Education whilst teaching at the school. My time at Bingley has been hugely rewarding and the strong ethos of community across the school is something that I feel extremely pleased to be part of.
Adele Roberts - Head of Year 7
Email: adele.roberts@bingleygrammar.org
I have worked at Bingley Grammar School for 10 years arriving from The Holy Family Catholic School where I had worked for 12 years.
I joined Bingley Grammar School as the Attendance Manager after successfully completing this role at Holy Family School In 2013.I became head of Year 7 & 8 at Bingley Grammar becoming responsible for all aspects of the well being and progress of these year groups and now I am Head of Year 7 and Transition.
As a parent myself I know how important it is for home and school to work together effectively. In addition to these roles I have experience of school governance and partnership working with other schools, social care and many other organisations to support our pupils. Leading on transition is exciting and allows me to meet each cohort of Bingley Grammar pupils at the outset of their career in our school, it is always amazing to see them grow and enjoy their time at Bingley Grammar even when they tower over me.
My message to you – is that every challenge can be an adventure and most importantly here at Bingley Grammar school you never have to face a challenge alone.
Charlotte Mulcock - Yr 7 Assistant Head of Year
Email: charlotte.mulcock@bingleygrammar.org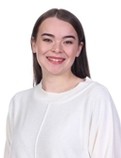 My background is in SEND, I studied a Masters in Critical Autism Studies after finishing my degree in Early Childhood Studies. I feel passionately that every child has the right to succeed and enjoy their school experience.
I started at Bingley Grammar School as a Learning Support Assistant (Autism Communication and Interaction) where I specifically supported Autistic students within the school. During this role I really enjoyed working with students from Year 7 to Year 13 and building up relationships with them.
From being very young I have wanted to be a teacher, however I later discovered I have a passion for the pastoral needs and looking after the mental health of students.
I really enjoy supporting our lovely Year 7s and want them to feel as comfortable as possible to come to me with any concerns no matter how big or small they may feel.
My message is to ask for help; everything is better when you talk to someone. We are always here and happy to help!
Nathan Bridge - Head of Year 10
Email: nathan.bridge@bingleygrammar.org
My background is sports, I love almost every sport but in particular football - I'm a huge fan of Manchester United. I studied sport development at college and initially joined Bingley Grammar School 6 years ago to eventually teach P.E, however I quickly learned that teaching wasn't really my cup of tea but instead pastoral work was where my heart lies.
I started my Bingley Grammar career working as an LSA and after spending a few years getting to know the school, I moved on to working in BGS' alternative provision for 3 years before taking the leap and becoming a Student Support Officer in June 2019.
I thoroughly enjoyed being the student support officer for Year 11 as it enabled me to get to know and support 300+ fantastic students. I helped students with all sorts of problems ranging from attendance issues to behaviour and/or emotional worries. The role also gave me time to focus on rewarding the positives, which is something I love to do and keeps me busy.
I became the Head of Years 8 & 9 towards the end of last year and enjoyed getting to know my new year groups. I am looking forward to working with and supporting everyone this year.
My message to you is, your teenage years can be a very difficult time and almost everyone will come across and suffer from some emotional distresses as they go through school, it's part of growing up. The key to getting through tough times is communication, never feel embarrassed or ashamed to share your problems with me or any of the pastoral team. We are here to help you, so access that help.
Diana Blagg - Yr 9 Assistant Head of Year
Email: diana.blagg@bingleygrammar.org

I'm a mum of two boys and a tortoiseshell cat called Smudge and I live in the Bingley area. I see quite a lot of BGS pupils around Bingley town whilst out and about so please say 'Hi' if you see me! I like doing art and craft in my spare time and I do the Myrtle Park Run when it's not too cold and rainy.
I have worked with young people in different roles for many years and find the energy and enthusiasm of pupils at BGS make it a lovely place to work.
My message to you is... my office door is always open to anyone in need.
Anita Faunch - Year 10 Assistant Head of Year
Email: anita.faunch@bingleygrammar.org
I have worked at Bingley Grammar School for 10 years. I worked first in the Attendance Office and then I applied for the role of student support officer which is the job I have loved for the past 5 years. My role as Year 9 Student Support is varied but focuses on ensuring Year 9 students get the right support and care needed with us at Bingley Grammar. It's so important to me that students feel happy and confident and I treat it as a privilege to have been given the opportunity of helping support students on this journey.
I am a mum of two children a daughter aged 16 and a son aged 20 so I do have real experience of the challenges that face teenagers from the great days to the not so good days. I am here for students to provide support and a familiar face when things aren't going to plan and to celebrate when things are good. I enjoy baking (personal favourite Lemon Drizzle cake) and I love reading and music. I also love long walks with my daft dog Lily ....a very lively cockapoo.
My message to you is... Don't be afraid or ashamed if you need a helping hand, we all do sometimes. Please never struggle alone. Sharing a problem really can make a world of difference.
Jamil Parapia - Associate Assistant Headteacher for Year 10 & 11
Email: jamil.parapia@bingleygrammar.org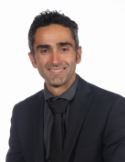 I started my teaching career as a languages teacher in Harrogate in 2001 before moving to Bingley as Director of Languages in 2008 where I oversaw the expansion of languages across the curriculum notably at Key Stage 4. I have spent several years taking charge as Head of Year 9 and have also led on projects to improve community cohesion in school and set up links between Bingley Grammar and schools in Kenya, where my dad is from.
I am from a mixed background White/Asian and hold an interest in strengthening community relations. I am also a keen runner and am now involved with coaching, encouraging others to keep fit and enjoy being active. We are here to support anyone and everyone regardless of their background so please get in touch if you need assistance.
Nigel Bridge- Head of Year 11
Email: nigel.bridge@bingleygrammar.org
My background is Science, specifically Astronomy, Cosmology and Physics. I love both Manchester United and NFL team New England Patriots.
I have worked at BGS for 11 years and have been been with the 6th Form team as a Student Support Officer 5 years.
I have been working with the safeguarding team since I became part of the Student Support team, and since 2018, I have worked with years 10 and 11 in addition to the 6th Form. This was amazing being able to help students with numerous personal issues from everyday school life to mental health and emotional needs.
My job is to focus on Year 10 and 11 and help them with any problems they may have.
My message to you is if you need help of any kind, personal or not, don't sit back and struggle with it, let us help you.
Jodie Clough - Head of Year 8
Email: jodie.clough@bingleygrammar.org
My background is mainly in mental health, but I have worked widely across several healthcare sectors including Autism and learning disabilities as a nursing assistant.
I have worked at BGS for the last 6 months as the Assistant Head of Year 10, and I can proudly say that I have been given the amazing opportunity to be Head of Year 10. My job is to focus on the students to help them succeed here at BGS and support them with any problems they may have, we have an amazing pastoral team within the school who go above and beyond.
Abit about me... I am a foodie - the students know they can always come to my office if they are hungry, I always have a secret stash of snacks!
My motto in life is... ''Everything happens for a reason'' and my message to you is - ''A problem shared is a problem halved'', as a year team we are always here for you whether it be big or small, the support is here.
Nafeesa Qayyum - Yr 11 Assistant Head of Year
Email: nafeesa.qayyum@bingleygrammar.org
My background is in Psychology which I found interesting in school.
I have worked in schools for 8 years including primary schools and a Pupil Referral Unit in Bradford. I have had a range of roles from being a reading mentor and volunteering as a teaching assistant to training to be a Primary school teacher and graduating with PGCE and recently, helping out at the KS3 Girls Netball club. My true interest lies in helping students with their specific needs and supporting their mental health and wellbeing.
I have been working at Bingley Grammar School for the last 3 and a half years, the staff are great to work with and the students have so much potential. I work with students in Year 11 who are struggling with their learning and need that extra support.
My message to you is – all individuals have something that they are very good at, so do not give up, keep trying.
Anita Bradley - Years 12 & 13 Assistant Head of Year
Email: anita.bradley@bingleygrammar.org
My Role at BGS is the Assistant Head for years 12 & 13. I deal with a variety of things and feel the knowledge and experience that I have gained in my life helps me support my students.
So a little bit about me... I have volunteered for a drugs organisation that would travel around giving out information/advice around drugs and alcohol with no judgement, a pilot study that worked with kids at risk of offending which was extremely rewarding and "Womens Aid" which helped families who were dealing with domestic violence.
After graduating I became a youth worker for 7 years around the Bingley area including running the skate project, supporting young people to be involved in consultation & decision making around the things they are passionate about. In this role I worked with the young people to establish two youth cafe's one in Shipley & the one based below the swimming pool in Bingley Town centre.
At BGS I worked in the behaviour support unit & moved on to my present role. I work with a fantastic group of staff who are dedicated to supporting the students in any way they can, especially in these very strange times.
So if you are struggling, my message to you is.... You may not be at school but we are all here to help you, whether it's just a different person to chat/gossip to or something more serious, get in touch.
Hayder Ali - Assistant Head of Year 8
Personal Statement Coming Soon...
Di Fountain - Head of Year 9
Personal Statement Coming Soon...