Huddersfield University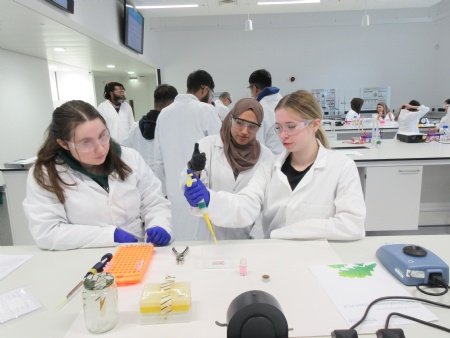 On Friday April 28th, the Science faculty took a group of 20 Year 13 Applied Science students to Huddersfield University.
Their excellent outreach program gave our students the opportunity to analyse plant DNA by conducting complex procedures such as Polymerase Chain Reaction (PCR) and Electrophoresis to enhance their studies in the Genetics and Genetic Engineering unit.
Our students really enjoyed the day and were motivated by conducting complex laboratory procedures in an amazingly resourced professional laboratory. They were a real credit to the school and Science faculty and we look forward to using Huddersfield University's outreach program to enhance practical science in the future with other year groups.
Huddersfield University